Everything taken care of
Bikes, accommodation, food, fuel, ferries, safety and mechanical support.
Great Escape Motorbike Tours will lead you through a vast array of scenery; from bustling villiages, packed with foot traffic, families on scooters and bullock carts loaded with rice straw, to remote mountains where tourists seldom tread, tiny villiages with shepherd folk and farmers. You may ford creeks frequently swollen by tropical rains or even cross rivers in dug-out canoes. You'll climb mountains with long sequences of hair-pin bends, and you'll cruise warm humid valleys lined with green crops and smiling children.
Riding motobikes in South East Asia makes you feel like you have an instant connection to all the local people. Everyone seems to ride motobikes and you are riding right next to them. It's all about these people as they smile and laugh and are always looking to give you help if needed. We visit villiages and small towns that rarely see tourists. Interacting with the locals whether they be the local mechanic or the street-food cook, is an incredibly rewarding experience. They are always willing to be photographed (with permission) and love laughing at their own photos with you. You will take away the smiles and they will stay with you forever.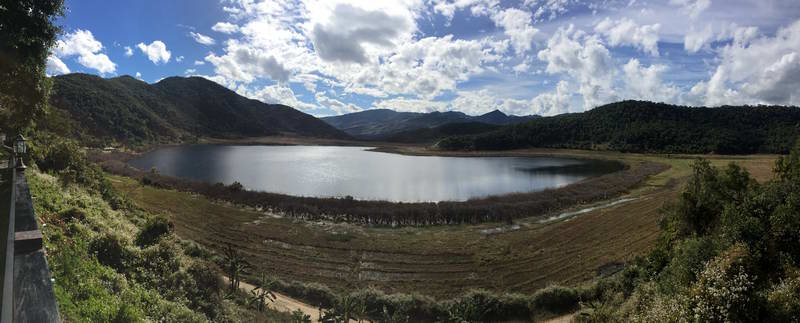 You might stay in 5 star luxury, with a pool, restaurant and spa, or you may bunk down under straw thatched roofs. There will be an adventure of flavours with local food, beer and wine to blow your mind. Fresh from the sea, the river, the field and cooked traditionally with huge flavour. Our tours are unique. They follow trails we've discovered over hundreds of days of wandering and research. They aren't followed by large groups of tourists and you'll often find yourself at the centre of attention from the locals who almost never see foreigners pass through. That's the point of a Great Escape; to see it like it really is, to get off the tourist trail and into the grass-roots of these wonderful places and people, and to do it with the freedom a bike provides. There's absolutely nothing like it!
Custom Tours
If you have an interest in any particular country or area within South East Asia, India, Nepal or Sri Lanka, then we would love to customise
the perfect tour for your group of 5 or more riders. We can customise the difficulty level, duration, accommodation, other included experiences and more.
What is Included?
Accommodation
Bikes
Food – Breakfast & Lunch
Fuel
Itinerary
Local liaison, interpreters
Maps
Transport such as ferries
What you need to bring…
Appropriate clothing including wet weather gear
Goggles, gloves, helmet
International Driving Permit *
Sunscreen
Additional funds for alcoholic beverages
Ear Plugs
Insect Repellant
All Personal Medications
Ask your doctor about vaccinations
* Driving/riding in Cambodia
Since 12 November 2021, foreigners wishing to drive/ride in Cambodia must hold a Cambodian drivers licence, OR an International Driving Permit combined with an Australian drivers licence.
Not Included
Air Fares – International and Internal
Travel Insurance
Personal spending money – including tips/alcohol
Hotel Accommodation before and after tour itinerary
Gear
If you've done a fair bit of riding, then you probably have all the gear you need. Riding bikes in Asia is not easy and not without risks, make sure you have protective clothing.
Insurance
Many travel insurance companies will not pay for motor cycle related incidents and there are often additional costs – do your homework and check the fine print. Many require that you have a valid and current motorcycle license in your own country. Some of them do not cover bikes of certain capacities. Make sure you know your policy covers you for the worst case scenario.
BOOK YOUR CUSTOMISED TOURS TODAY!
*prices subject to USD exchange rate