Northern Laos Motorbike Tour
BOOK NOW TO RIDE NORTHERN LAOS IN 2024
Explore magnificent and historical Northern Laos with mountain terrain, picturesque scenery and cultural charm. You'll find riding through Northern Laos a breath-taking experience during this awesome 9 day bike ride.
Taking bookings for 2024 – 2025  | 10 DAYS | MEDIUM RIDE | 5-10 SPOTS
Ready to Ride Northern Laos?
Call Matt to reserve your spot today.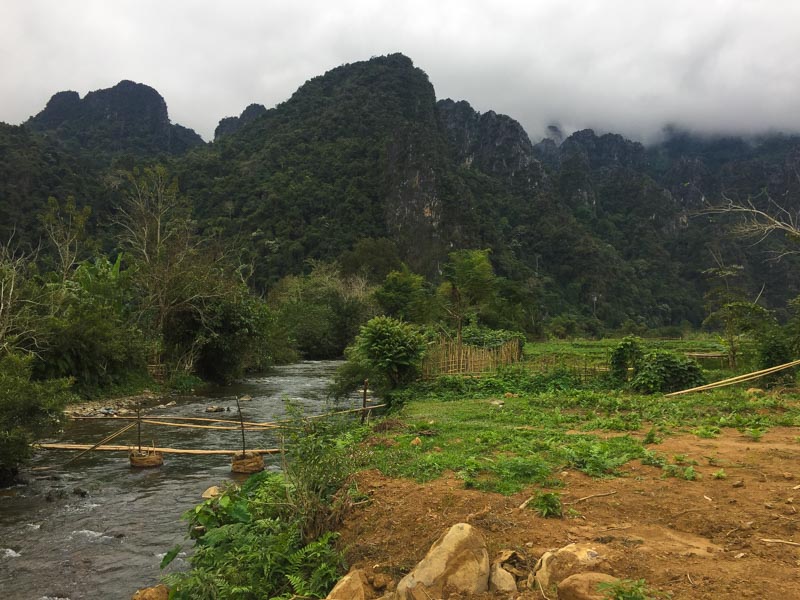 NORTHERN LAOS MOTORBIKE TOUR ITINERARY
Day 1 | Vientiane to Vang Vieng |175 Kilometres
Morning departure from the city heading west along the Mekong until we turn north and start riding through farm land and small villages bordering the Phou Pha Nang national park. Our destination is Vang Vieng and accommodation with fantastic views and swimming pool.
Day 2 | Vang Vieng to Laung Prabang | 240 Kilometres.This is the day we really see the limestones karats and enter the mountains with fantastic scenery. We stay the night in the beautiful French colonial town of Luang Prabang with its great restaurants and fabulous night markets.
Day 3 | Luang Prabang to Nong Khiaw | 150 Kilometres.
We head north to a more remote part of Laos and see ethnic villages along the way. Nong Khiaw is a great place to explore with bamboo rafting, treks to high peaks with unbelievable views.
Day 4 | Rest day in Nong Khiaw.
Day 5 | Nong Khiaw to Viangthong | 165 Kilometres.
This is a relaxing ride across across the top of Laos with lots of twisting roads through villages experiencing everyday village life. Viengthong has a swimming area at the waterfall and hot spring baths to enjoy after our days ride.
Day 6 | Viangthong to Phonsavan | 225 Kilometres.
This is a longer days ride to Phonsavan but our ride takes us through a seldom visited area of laos and again lots of villages. We visit the famous Plain of Jars.
Day 7 | Phonsavan to Chomthong | 230 Kilometres.
This is a great ride that follows rivers and with beautiful countryside that is sparsely populated. We stay in a small village with great traditional Laos food that we always enjoy.
Day 8 | Chomthong to Kong Lor | 170 Kilometres.
Our ride takes us to the lowlands where we stay the night in the fabulous Spring River Resort. After lunch a long boat will take us up river the the incredible 7 kilometres long cave and a boat ride in and out of the cave. A relaxing evening with great local cuisine over looking the river is perfect.
Day 9 | Kong Lor to Vientiane | 315 Kilometres.
A long but interesting ride on our final day of the tour.
Book your tour today!
Send us a message or call Matt to reserve your spot.