Media
The following article by Marie Star, appeared in
My Magical Myanmar (Burma) magazine, March 4, 2018
An Australian adventurer and his quest to establish a Myanmar (Burma) motorbike tour.
Great Escape Motorbike Tours run in Cambodia, Laos, Vietnam, Burma, Sri Lanka and can even design custom tours in a region of choice for groups. Read on…
By Marie Starr
It all started five years ago, when Matt Reilly from Newcastle, set out on his trusty Yamaha Tenere 660XTZ touring bike to cross his home country in search of new places, somewhere unvisited to discover. "I wanted to get around Australia more and visit places people don't go and be totally self-sufficient," he recalled over a beer in a modern Yangon cafe with but a few minor scratches after his daring trip around the west. His passion began turning to profit as he was asked to join a motorbike tour company as a driver and mechanic for week-long tours around Queensland. He realized just how much fun and how liberating it was. The experience planted the seed in his mind to do something of his own but much further afield and in even more undiscovered locations than the Australian outback.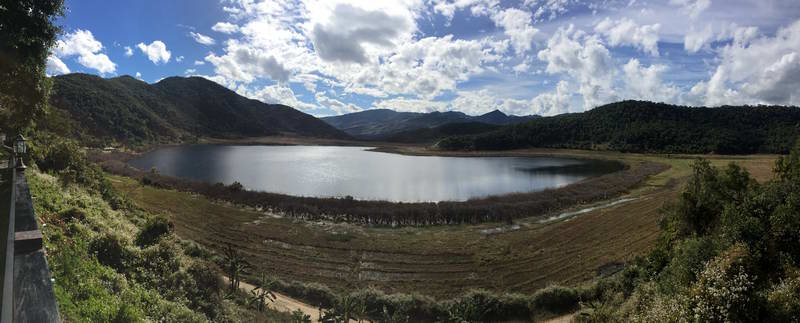 He zipped across Southeast Asia, starting out with Cambodia and southern Laos and adventuring over to Sri Lanka before venturing into Myanmar (Burma). Everywhere he went he planned routes – both the established circuits and the little-known – and tested them on his own hired wheels. He researched accommodation, logistics, mechanic workshops and activities. His goal all the while was to put together adventure motorbike tour packages and sell them back home. "Most people have the fear of the unknown and not being able to predict what will happen—and so do I, but I'm willing to take the chance." 
Matt set out with a small bag of belongings and nothing but a spare longyi to keep him warm in the unexpectedly cold conditions. Along the way, the terrain changed dramatically and the flatlands and dusty roads of Magwe turned into mountain trails in Chin and Matt biked further and further from any major urban centre. His 7-day travels brought him through the towns of Mony-wa, Kyaw, Kantkaw, Hakha, Falam, Tedim, Rih Lake, Kalay and Shwebo. "There are a few game changers on every trip and Rih Lake was a game changer – two and a half to three hours of hellish roads but it was exhilarating riding with beautiful views and the lake and area around it were incredible." Matt insists that motorbiking in these parts of Myanmar is not for the feint hearted. He emphasizes the importance of having a lot of riding experience behind you. Moreover, to ride legally in Myanmar you need to have a full international license and it is strongly recommended to have fully comprehensive insurance and to be aware of what your insurance covers.
He says you should know that you cannot ride with any alcohol in your blood and also to be aware that if you do break your leg or arm while on the road that it might be some time before they can get a plane to you in Chin State, for example, and on to Bangkok if necessary. "You're in the middle of nowhere, you fall off your bike, you break your arm — what are you going to do?" An added challenge of intrepid and rural travel is the lack of accommodation, internet coverage and sometimes even electricity. For navigation, Matt depends on the app Mapsme. It works offline and records the distances you cover day by day too. Given the road conditions in the areas he was passing through, Matt was able to cover just about 120 kilometres per day — that's six to seven hours of riding on bumpy, dusty and dangerous mountainous roads.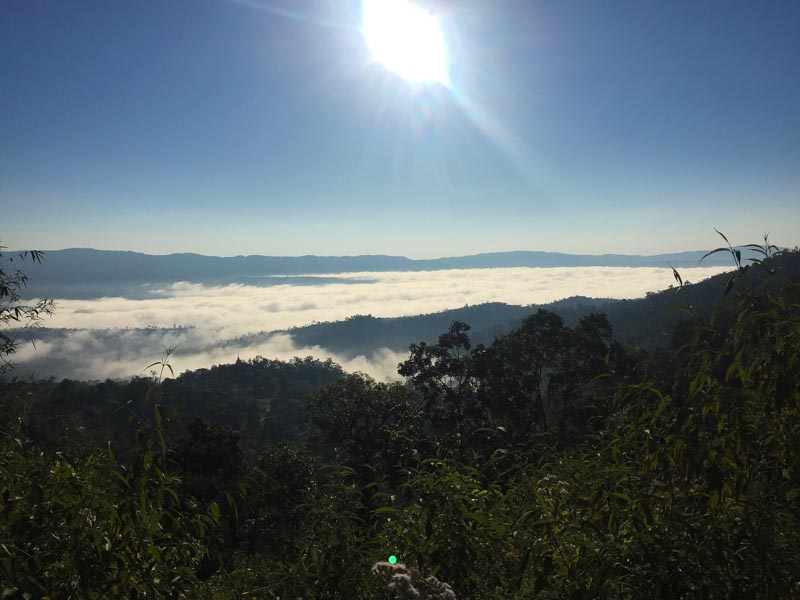 But the risks were worth the rewards: "It was such a beautiful ride! Jungle, mountains, greenery, small villages." For all the planning Matt can do, there are still some challenges for organizing motorbike tours in rural Myanmar — people paying the tour fee expect comfortable hotels after hours of hard riding and some towns simply don't have those yet. It's possible to do this trip solo — and some people already have — but a pre-organized, researched tour will avoid unnecessary delays, provide moral support and camaraderie and perhaps quicker medical response in the case of an accident.
Matt plans for a tour that would take seven days, six nights through the same route staying at the best accommodation available in these rural towns and meals at preapproved restaurants. Capable touring bikes would be supplied and a back up vehicle with spare parts and a motorbike mechanic would be close at hand. Ideally all riders would have their own insurance policies and Matt would give them a checklist of necessary gear and personal supplies that they will need to bring with them. It ultimately could be a once in a lifetime riding adventure for visitors to Myanmar and would provide a unique way to experience firsthand parts of Myanmar that are still relatively untouched by tourism.